About Angela Naeth
From British Columbia, Canada, Angela Naeth, known in the triathlon world for her prowess on the bike, is a multiple 70.3 and Ironman Champion, 36+ 70.3 podium finisher, multiple IRONMAN Champion and professional gravel/mtn biker. 
 With a Masters degree in Physical Therapy and Bachelor's in Health Sciences, Angela  worked as a pediatric and orthopedic physiotherapist for 7 years.  She then competed in her first triathlon to stay fit, and shortly thereafter made the jump into full-time racing.
She is now currently ranked among the top triathletes and cyclists in the world -  with 3 sub-9 hour IRONMAN performances, 30+ podiums at the 70.3 and Ironman distances and racing among the top gravel riders in the Lifetime Grand Prix and other prestigious off-road events. Angela continues to pursue her career in these distances and Women in Sport. 
Giving back - Angela created a women's triathlon/cycling community in 2017.  www.iracelikeagirl.com and gravel team GIRLSGETGRITTY.  Growing in numbers, iracelikeagirl is her ability to support others in the sport of triathlon. 
Angela coaches athletes for triathlon, cycling and running. Her one-on-one athletes include beginners to veterans. 
FAST FACTS:
Hometown: Prince George, BC Canada
Resides in:  Brewster, MA
Years as a professional: 15
Years as a coach: 12
Favorite Foods: salmon, grapes, almond butter, coffee, black licorice.
Favorite workout: Long rides in the mountains
Favorite places: Kona, HI, St. Croix, and Lake Placid NY
Angela's Articles
Top 10 at Unbound Gravel

Angela's top 10 finish at Unbound Gravel written for triathlete.com in 2021.

Triathlete.com

Pearl Izumi Crew

Articles featuring Angela from Pearl Izumi's blog.

PearlIzumi.com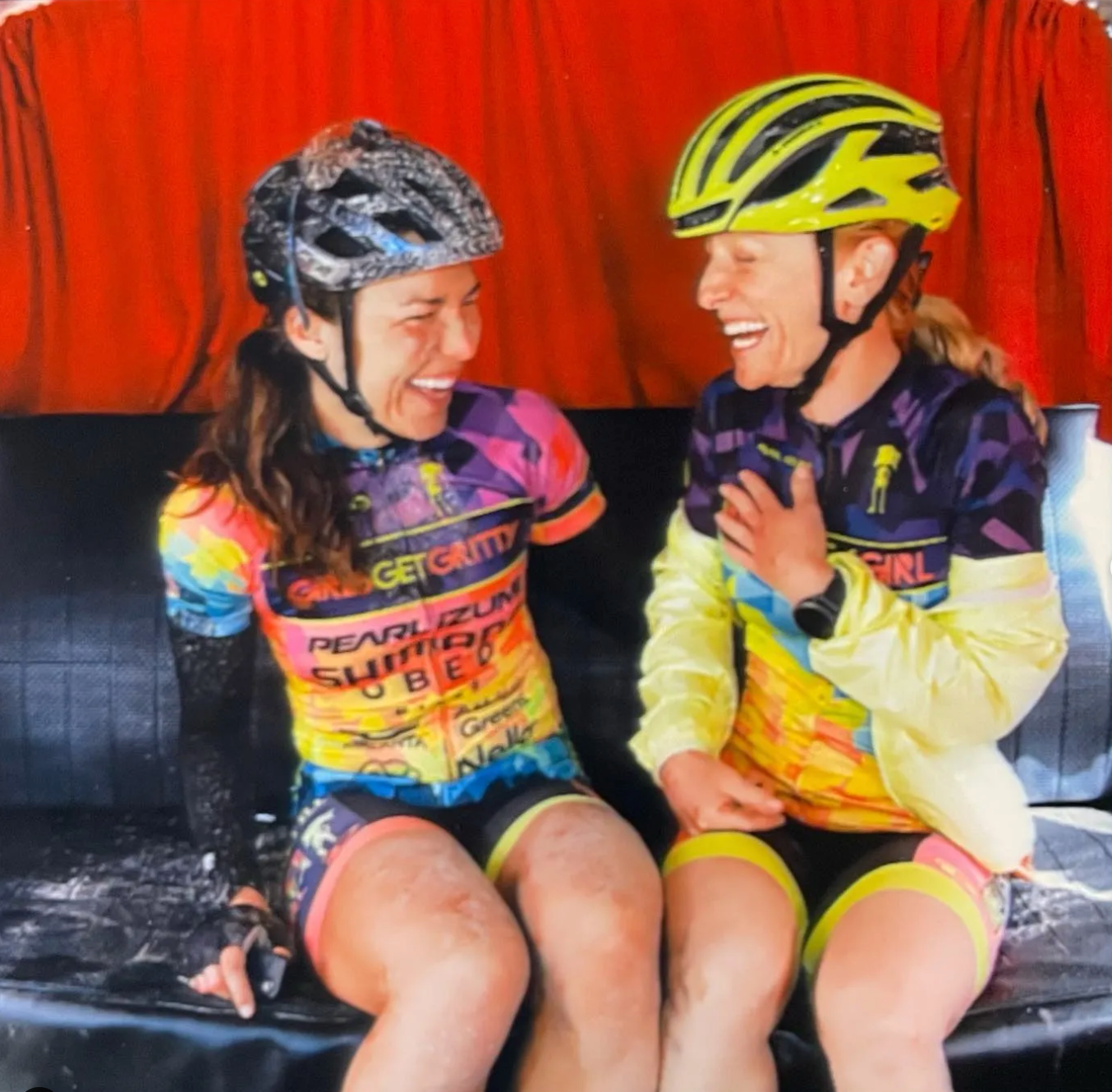 Podcast
Welcome to the IRaceLikeAGirl Podcast, where Angela Naeth and Amy Woods talk about all things sport and life.
We are here to educate and enlighten, but most importantly; to keep it real.
Listen Now