GIRLSGETGRITTY Giveaways and Swag
2023-2024 Team GIRLSGETGRITTY Giveaways, Gear and What YOU Get!
As a team member you not only receive all the benefits of our private team, activations and events but also a chance to win (random draw) of our below giveaways and credit for gear, race kits and more! 
The value of your membership is paid for with gear and credit! 
ALL MEMBERS WILL RECEIVE: 
Swag bag (free) - valued at $150 (your membership!)
 $25 credit toward our TEAM STORE
Chance to win in our team giveaways all year long

1 year membership (Registration opens September)

Secured entries to pending gravel events

Sponsored gear (we make the best top quaility swag bags and opportunities to purchase at a steep discount all our team gear and kits). We want you to look good!

​TEAM ONLY DISCOUNTS:  we partner with some of the best in the sport and have exclusive discount codes with all our partners from 20-60% OFF

Team Support world-wide thru online connections, private forums/groups, meetups, events, and race support with team events

Access to yearly camps and events



Ongoing support from team directors and professional triathlete/gravel, Angela Naeth

Promotion of members on social media platforms and website

PRIVATE Facebook group and mentorship

Team Meetups at events

Regional teams to meet friends and local members
Our team sponsors support us with some amazing gear and product for our team - all members have a chance to win and have some fun with the exclusive team internal challenges. 
Bike Frames (TBD partner)

(12) Lazer helmet a month to a lucky team member!
Moxilife giveaways MONTHLY
Team Camp giveaway (valued at $1200)
Entry slots to upcoming gravel events (TBD partner)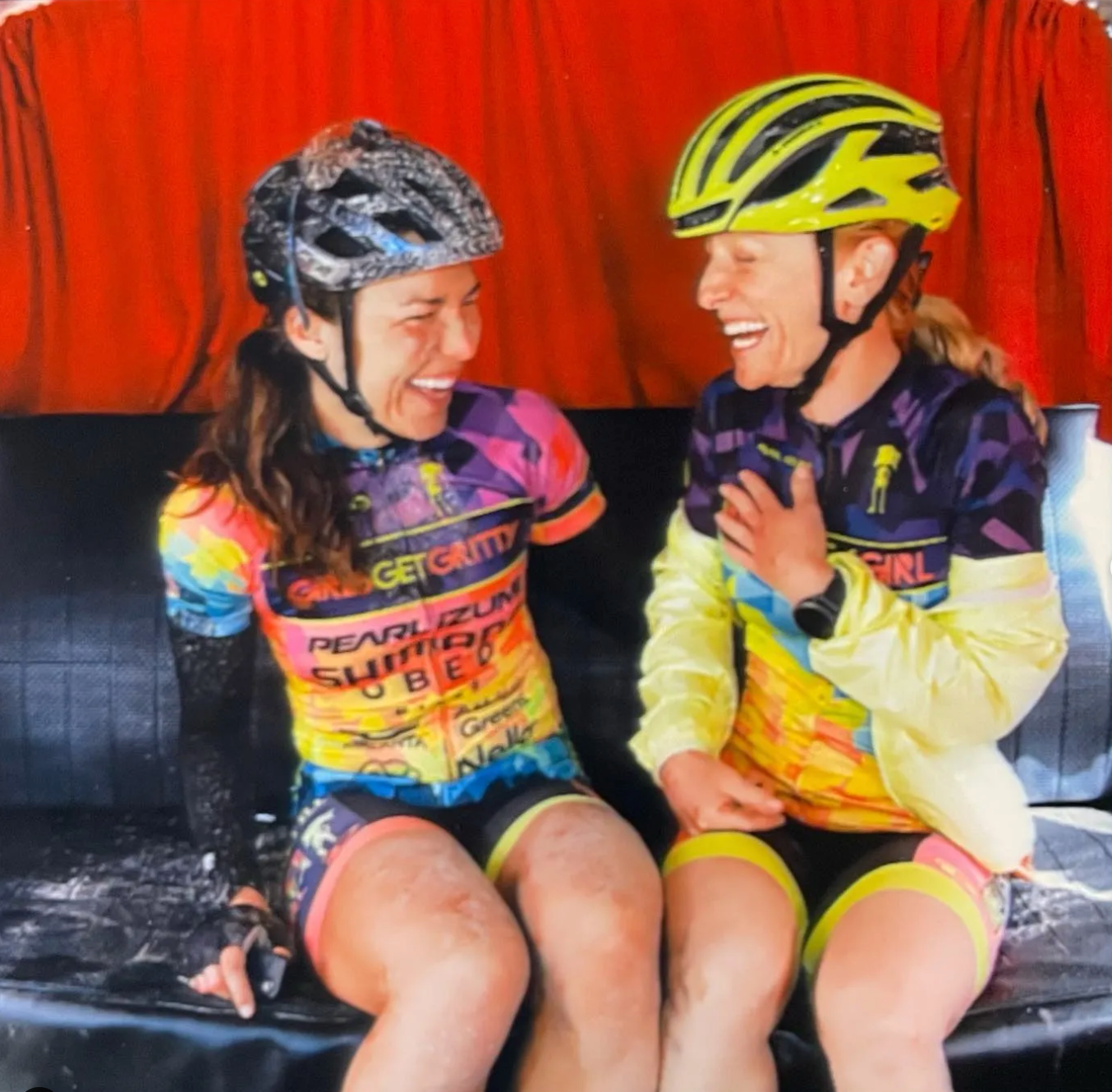 Podcast
Welcome to the IRaceLikeAGirl Podcast, where Angela Naeth and Amy Woods talk about all things sport and life.
We are here to educate and enlighten, but most importantly; to keep it real.
Listen Now